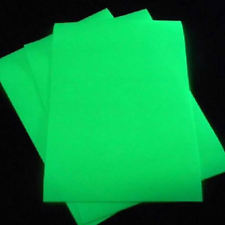 Glow in the Dark 6 Hour
Styletech's newest glow in the dark PSV.  Once charged it has an awesome green glow for hours.  
When fully charged this film will glow for about 6 hours
Adhesive: Permanent
Finish (Daytime): Light Green Gloss
**Please check our Installation & Care recommendation page if you have any specific questions about those topics.
Imagine if you could be satisfied and content with your purchase. That can very much be your reality with the Glow in the Dark 6 Hour.

Inventory Last Updated: Sep 21, 2023